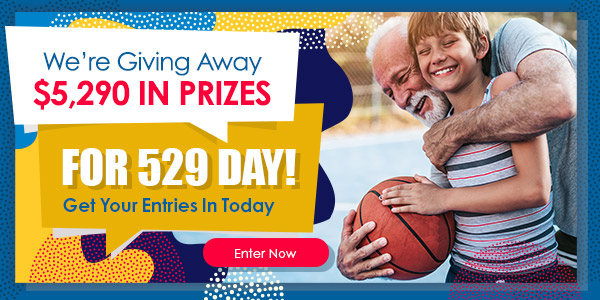 529 Day is just around the corner and in honor of this exciting day, we're giving away $5,290 in prizes!
You may be asking, what is 529 Day? 529 Day highlights the importance of 529 savings plans in helping families pay for college and Upromise is all about helping families do just that.
Starting today, May 24th and running through Sunday, May 30th, you can earn entries into our $5,290 Giveaway by doing the following:
The more you use Upromise the more chances you have to win! To increase everyone's chances to win, there will be over 50+ winners and one grand prize winner of $1,529!

For early access to the winners, follow us on all our social platforms like Facebook, Instagram, and Twitter! For your convenience, we'll also be announcing the winners in an email that you will receive when the giveaway ends. The grand prize winner will go to the member who has completed the most activities in the list above.

What are you waiting for? Get your entries in today!