One of the first things you will need to know when you are getting ready to buy a home is how much of a down payment you will be able to handle. There are pros and cons to coming up with a larger down payment. There are also some down payment assistance programs that can help you get into a home faster.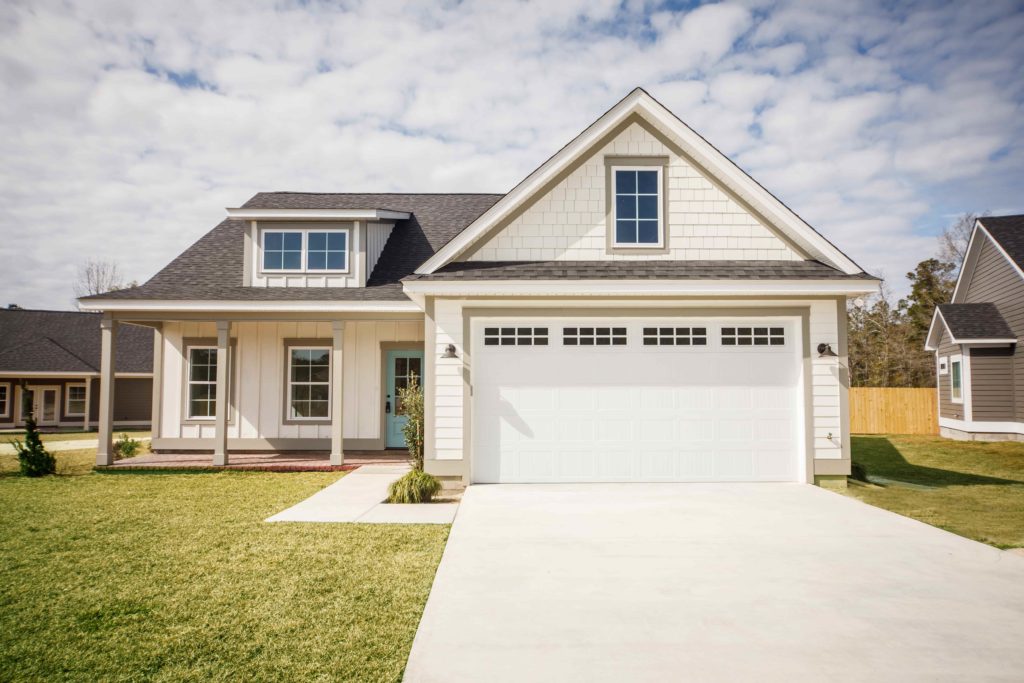 Is 20k a good down payment on a house?
In many circumstances, yes. The median home sales price in the U.S. is $374,900. At $20K, you'd be putting down over 5.3%. So with $20K, you'd be putting down enough to qualify for most loans on a house of median value – assuming you had good credit.
But a "good" down payment depends on what you want your monthly payment to be, how much interest you can stomach paying, and the requirements for the type of loan you're getting. Many convention loans require 5% down as a minimum down payment, but some loans require 6% or more.
FHA loans and other government loans may require less than 5%. There are several types of these loans that require zero down payment and may also cover the closing costs as well.
Down payment requirements are based on:
The type of loan.
The final sales price of the home and loan value.
The size of the desired monthly mortgage payments.
Additional factors that may raise or lower your down payment amount include:
Your credit report. People with a lower credit score may be required to have a higher down payment to get approved for a home loan.
The location that you are looking to purchase in. Hot markets have people fighting over available houses while cooler areas are struggling to get properties off the market. Home prices in those areas may also not reflect the actual appraised value of the home.
What is the typical down payment on a house in 2021?
Nationwide, the average down payment was $27,850. And on average, the typical home buyer put down 12%.
The National Association of Realtors tracked how much people put down and then broke out the data by age demographics.
People under the age of 30 had the smallest down payment amounts, averaging just 6%.
The largest down payments came from people ages 66 to 74. Their average down payment amount was 23%.
The group also discovered that most people saved for a down payment for around three years. Several things slowed people down from saving for their down payments including student loans and poor credit scores. Several things slowed people down from saving for their down payments including student loans and poor credit scores.
How much do you need for a down payment on a $300,000 house?
For most loans, you would need a minimum down payment of $10,500 to $60,000 depending on the type of loan you are looking at. FHA loans require 3.5% up front. Lower interest loans paid over a shorter period may require 20% down. And then there are loan programs with no upfront down payment requirements.
Review the down payment requirements from the previous section, remembering that the home's purchase price is one of the biggest factors for how much of a down payment requirement you will face.
Smaller down payment may mean additional responsibilities such as private mortgage insurance for a period plus may mean larger monthly payments once you are moved into the home.
What's the average down payment on a house?
In 2021, the average down payment on a house in the US was $27,850. Average down payments varied by region and state. In D.C. and Rhode Island, the average down payment is north of $60,000. Vermonters make the lowest down payment, averaging $11,538. Next lowest are the states of West Virginia ($13.3K), Montana ($15.5K), Wyoming ($17.5K), and Mississippi ($18.4K).
Mortgage programs vary by the lender and the area. There are some that are specifically geared toward urban areas and others that are meant to help revitalize the rural areas. In most cases, loans that are managed by government-sponsored enterprises will have smaller down payment amounts.
A good real estate agent can help with information about the types of loans that may be available for the home you are looking at and should be able to give you a rough estimate of the monthly payment that you might be looking at.
Is 5% down payment enough for a house?
You may be able to apply for and receive a mortgage loan with 5% in some cases. Even if you are denied for conventional loans with a down payment of that size, you can still apply for other loans such as USDA loans, or an FHA loan.
Always remember, that a lower down payment may make you less likely to get your initial offer accepted especially if the market is competitive. Someone else will snap up the house so research the average down payments in your area and then try to match or exceed them.
What are the disadvantages of a large down payment?
Although it might seem like there are nothing but benefits from a large down payment, there are a few drawbacks that you should keep in mind.
It will drain your savings account.
You may not have the ability to save up enough to take care of any needed repairs, pay for moving costs, or make up the difference in the appraised and real value of the home.
You also have to consider the closing costs, property taxes, and other expenses.
What are the benefits of a large down payment?
Large down payments are not all gloom and doom, though. Here are some of the benefits that you might see:
More favorable interest rates and more loan options from lenders eager to do business with you. Remember, banks prefer to work with the people that seem to need them the least.
For first-time buyers, a larger down payment shows that they are serious.
You may end up with a much smaller monthly payment.
You may not have to pay for private mortgage insurance to be approved for your loan.
How can I save money for a down payment?
There are several ways to save money for a down payment. In addition to your own savings, you can look into down payment assistance programs for your home purchase.
One of the easiest ways to boost your savings account is to sign up for free reward apps like Swagbucks, Inbox Dollars, Rakuten, and Ibotta.
Swagbucks and InboxDollars
Both are free to join.
Sign-up is super simple and you can earn a sign-up bonus when you complete the process.
Immediately start making money by taking surveys, playing the latest video games, scanning receipts, and trying new products or services.
Both sites also help you save money on daily shopping needs from groceries to moving supplies.
Sure, you aren't going to get rich on either of these sites but every little bit does help plus you will have a bit of fun while you are doing it. There are other ways to save or to earn money, so sign up and explore.
Other Ways to Save for a Down Payment
Pick up a PT job. Hourly wages are set at historic highs. Work 10 hours a week at a $15 an hour job, that's an extra $150 a week or $7,800 a year.
Save extra cash that comes in. Birthdays, holidays, weddings, and other life events. Also save funds you get from tax returns, work bonuses, or stimulus checks.
Pick up some home-task work on Task Rabbit. Rake leaves, organize book shelves, or assemble IKEA furniture. And more. The tasks posted are endless.
Find freelance work on Fiverr or Flexjobs. Find all sorts of freelance projects: writing gigs, virtual assistance, data entry, email research, graphic design, and more.
Pick up a side hustle, like delivering groceries or takeout. You can set your own hours and work when you want to. Deliver 5 takeout orders a week, that could be an extra $2,000 to $3,000 a year.
Claim cash back on purchases you're already making. Use cash back sites and apps like MyPoints and Swagbucks to get cash back on all your purchases. You may have featured reward categories or stores on your credit card, but cash back shopping sites blow that out the water. Save 1% to 20% cash back from tens of thousands of stores. If you spend an average of $500 a month online, that could be an extra $300 in cash back rebates. Over 3 years, that's a $1,00 you've left on the table.
Final Thoughts
Home buyers need to have as much information as possible about everything from down payment requirements to closing costs and the hidden expenses that pop out of nowhere. Some loans require potential home buyers to take educational courses before they can be approved.
It may be hard to be realistic when you are swooning over the homes you have been touring but for the average person, owning a home is the largest expense they will have in their lifetime. Don't get carried away by the large kitchen or the pretty upstairs bath that is the perfect shade of seafoam green. A mortgage is serious business.
Related Articles:
Check out these College Savings: 529 Plan Basics by State
Western 529 Plans
Southwest 529 Plans
Midwest 259 Plans
Northeast 529 Plans
Southeast 529 Plans
Other Plans