Upromise is a free cash back rewards program that helps you save money for college and other education expenses.
Upromise is similar to other free shopping and rewards programs, like Swagbucks, Honey, Rakuten, Tada, InboxDollars, or iBotta. You earn cash back rebates for shopping and scanning receipts, and you can also earn rewards for dining out and discovering new products and services.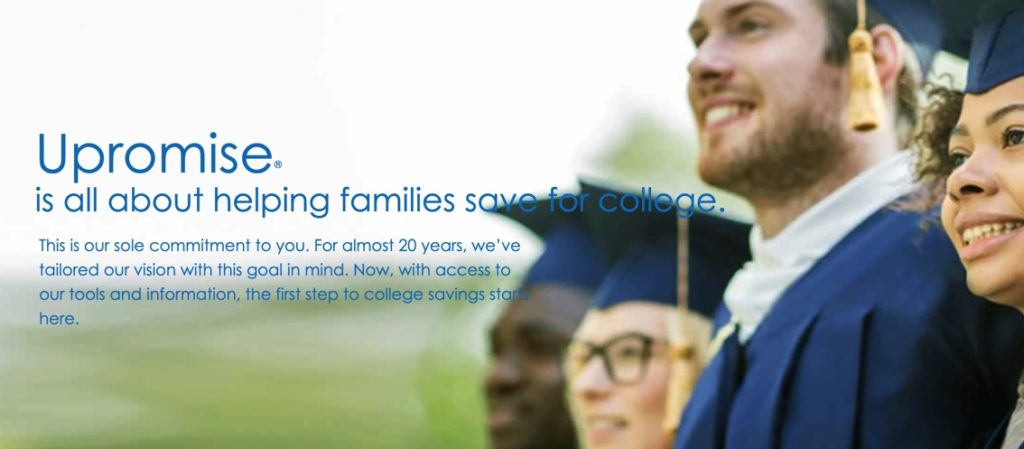 Upromise is different from other reward services though. It's the only rewards program that automatically transfers your earnings into your 529 college savings plan. Getting 1% to 20% cash back from your everyday purchases can really add up. And the cash back rebates you get from the free Upromise program go directly towards your child's college savings. There, it can grow tax free until you're ready to pay college expenses down the road.
529 plan college savings funds commonly go towards college savings goals, but many consumers use 529 plan funds to pay for K-12 private tuition or student loan debt.
What is a Upromise account?
A Upromise account is a free account that you set up, on Upromise.com, to earn cash back rewards for your child's college savings. Earn cash back for shopping online, dining out, scanning receipts, answering surveys and exploring new products and services.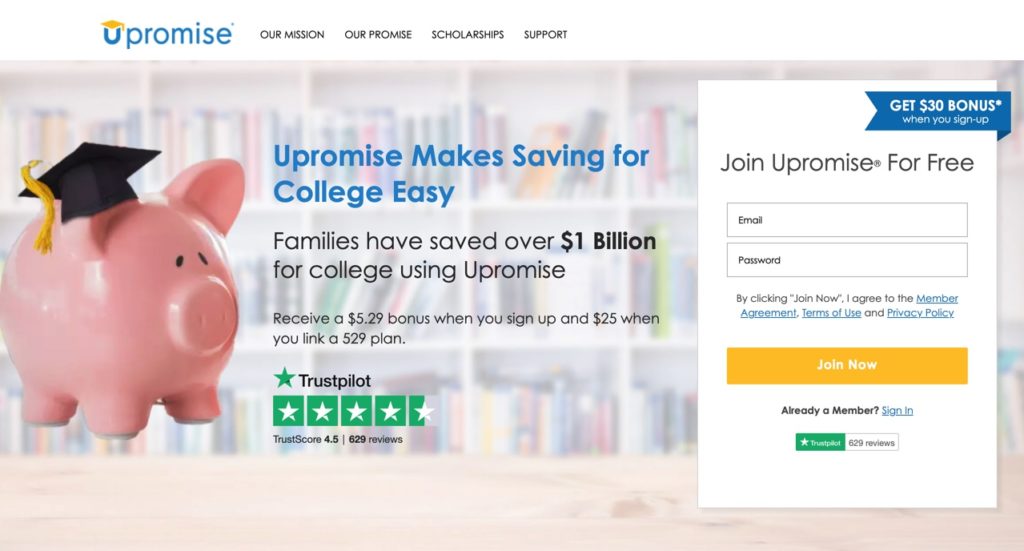 It's completely free to create your Upromise account. Once you open your Upromise account, you can link it to any 529 college savings plan. Rewards earned in your Upromise account automatically get transferred to your college savings plan.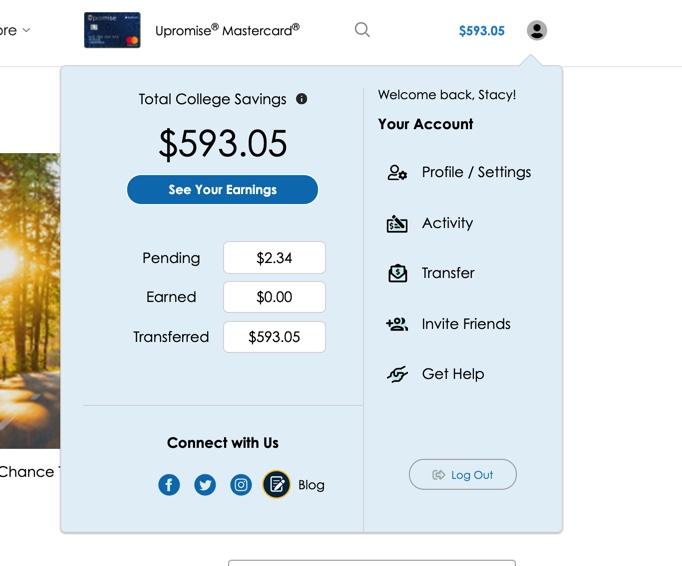 You can see a quick snapshot of your Upromise account when you click or tap on your Profile icon. View your pending earnings, lifetime earnings history, invite friends, transfer funds, and more.
Is Upromise a 529 college savings plan?
No. Upromise is a free cash back rewards program; you can link any 529 plan to your Upromise account and earn free cash rewards for your child's college savings. Upromise.com is built to help families save more money for their child's 529 plan.
Upromise members can earn money for their college savings through dining out, online shopping, monthly scholarship giveaways, and dozens more activities.

Until June 2023, the state of Nevada offered a 529 plan called the SSGA Upromise 529 Plan. This plan is now called Future Path 529 Plan. While we shared a name, Nevada's 529 plan was not affiliated with the Upromise rewards program. Your Upromise account can be linked to the Future Path 529 Plan or any 529 college savings plan.
Is Upromise worth it?
As a mom saving for college for two kids, my answer is a resounding yes. Upromise is definitely worth it.
Since joining Upromise last December (9 months ago), I've saved $593.05 for my children's college funds.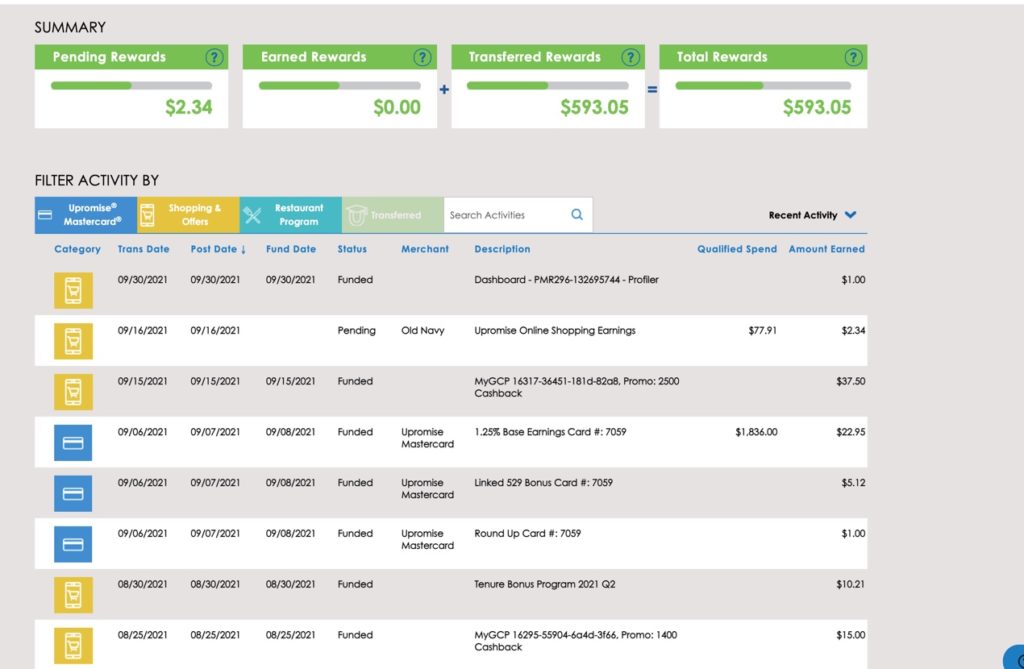 Upromise helped me save for their college in a really painless way. I didn't have to think about budgeting or transferring anything. It was all done automatically.
Well before Covid-19 hit, I already did most of my shopping online. When I shop online now, I just make sure to click or tap the link that turns on the Upromise cash back option. My visit is logged, the cash back is automatically added to my Upromise account. Those funds effortlessly wind their way into my kids' college fund. It's rather magical.
And while Upromise is my main squeeze when it comes to shopping apps, I still use a handful of other ones: Swagbucks, Honey, Rakuten, InboxDollars, MyPoints, and Capital One. Typically, if there's a cash back offer available it's going to be the same amount across all sites, or a very similar amount like 2% here vs 2.25% there. If it's the same amount, or a similar cash back amount, I always go with Upromise.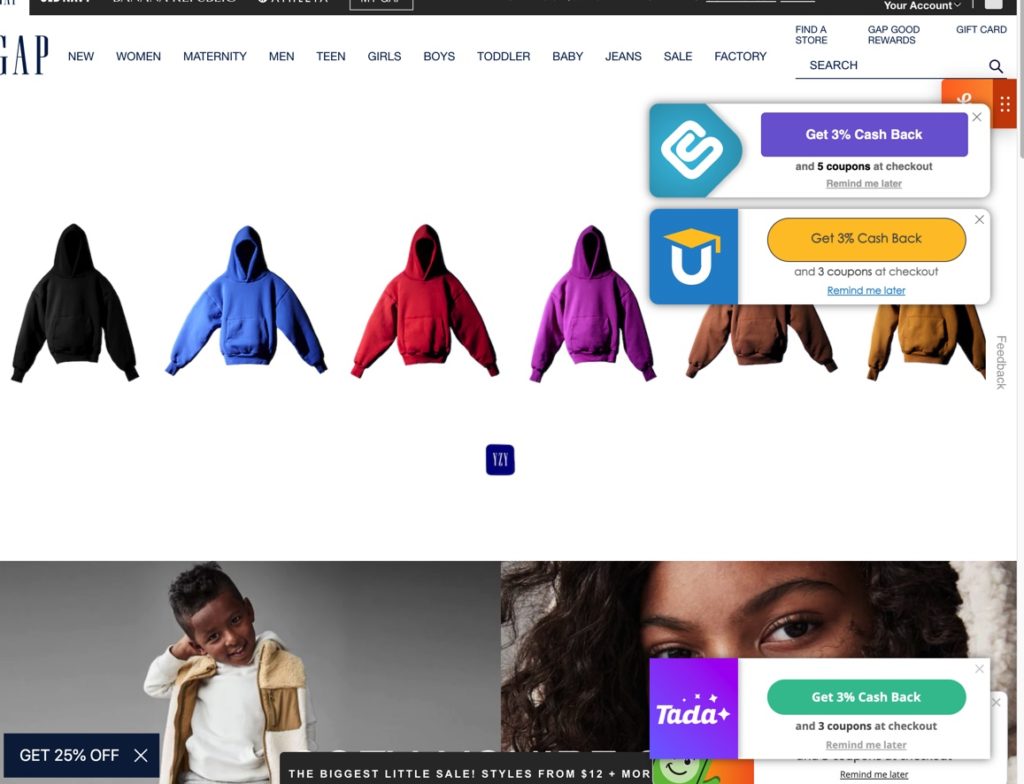 Also, there are plenty of times when Upromise really does offer the best cash back amount. By belonging to multiple cash back apps, I don't worry that I'm missing out on getting a killer deal somewhere else. I can see that 9 times out of 10, Upromise really is giving me the best cash back rebate.
Save for college without having to change a single spending habit
The ease and effortlessness of Upromise are great. You can save for college without having to change a single spending habit. Buy what you were already going to buy, online, and just tap the button to get cash back rebates from Upromise. Upromise gets the funds to your kids' college savings.
Is Upromise free?
Yes. Upromise is a free rewards program that helps families save for college. Earn cash back rewards for everyday activities (including online shopping, dining out, grocery shopping, buying gift cards, and more) that automatically go into your child's college fund.
Not only is Upromise free, they'll pay you to join. Kind of. Upromise is offering a $5.29 sign up bonus when you create a free Upromise account (it takes under 60 seconds to sign up) and a $25 bonus when you link your new account to a 529 plan.
Upromise is giving you $30 in free college money
Which means Upromise is giving away $30 (or thirty dollars and twenty-nine cents to be exact) in free college money for your child. If you don't have a 529 college savings plan, you can set one up for your child online or through a financial advisor. With many 529 plan options, there is little to no minimum contribution required. Which means, you could open a 529 plan today and claim $30.29 in free college money from Upromise.
Is Upromise legitimate?
Yes, Upromise is a legitimate loyalty and rewards program. Members can earn cash rebates at participating stores and restaurants (over 10,000 total) when dining out or shopping online. Upromise members can also earn cash rewards by answering surveys and daily polls, scanning receipts, or discovering new products and services. Upromise, Inc. was founded in Newton, Massachusetts in 2000.
In 2020, Upromise was acquired by its present parent company Prodege. Prodege owns and operates a number of consumer loyalty programs and rewards services.

Is Upromise a credit card?
Upromise is a free cash back rewards program designed to help families save for college expenses like tuition, room and board, books, and lab fees.
Visit UpromiseMastercard.com for information about its co-branded rewards card.
Is Upromise money taxable?
Upon reaching $600 or more in Upromise redemptions, you may be prompted to fill out a 1099 tax form. Certain types of earning activities on Upromise may be considered taxable. Additionally, there may be certain requirements or exemptions on your local and state taxes for Upromise earnings. Consult a qualified tax professional with any questions.
What can I use Upromise money for?
Money you earn on Upromise is put into your linked college savings account. Funds in your 529 plan can be used for a number of different expenses.
College tuition
College books and school fees
College room and board
Student loan debt (up to $10,000)
K-12 private school tuition (up to $10,000)
Study abroad programs
Vocational school (up to $10,000)
Online learning courses
Additional requirements may apply (i.e. program must be accredited), but this gives you a general idea of the broad range of ways you can use 529 college savings plan money.
How do you maximize Upromise?
In order to maximize your earnings on Upromise, take advantage of all the different ways you can earn on the Upromise site and app.
Link Your 529 Plan Account, Get $25 Free College Money
Get a free $25 bonus when you link your first 529 college savings plan account to your new Upromise account. If you don't have a 529 savings plan set up yet, you can set one up yourself online or by working with a qualified financial advisor. For many 529 plans (that are open to enrollments from any state), there are no minimum contribution requirements. Meaning it is easy to set up a 529 plan account and get a free $25 for college from Upromise.
Shop Online
Make all of your online purchases from the Upromise Shopping Portal. Over 10,000 participating restaurants and stores offer cash back, including small and large retailers, department stores, and grocery stores.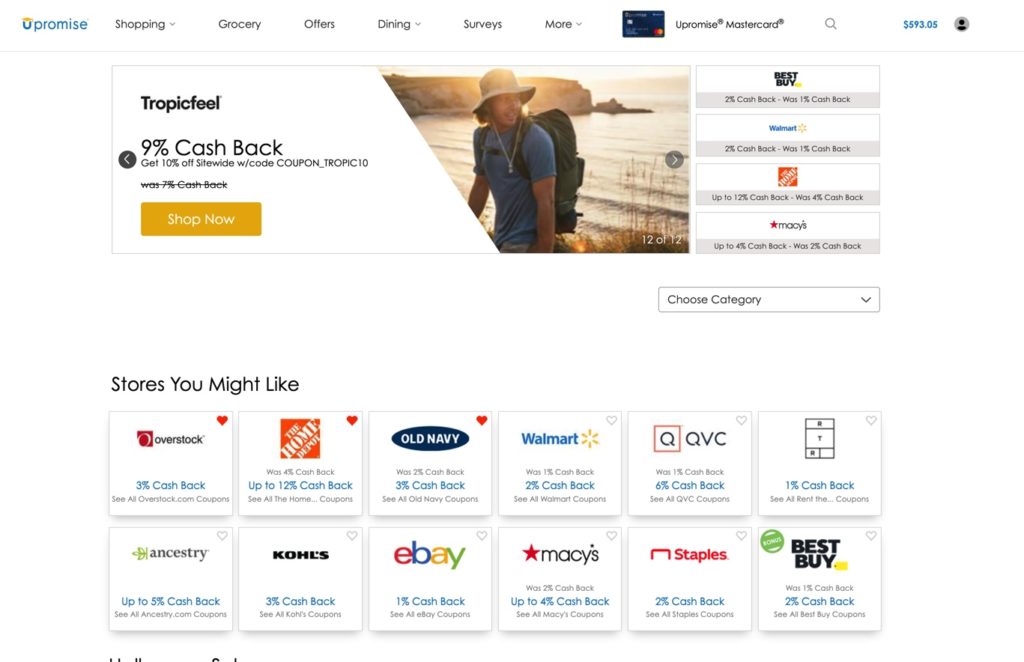 Upromise Shopping Extension
Install the Upromise shopping extension (add it to your Chrome browser), and when you shop online the extension will automatically alert you to deals. If you're on a participating store's website, you'll be notified. Just select the option to "Get Cash Back". The Upromise shopping extension will record your visit and apply the cash back from your eligible purchases. All available coupons and promo codes will also get applied so you get the best price on your purchase.
Dining
Earn cash back rewards when you dine out or order from a participating restaurant. Earn 2.5% to 5.0% for your restaurant orders. Participating restaurants will vary based on your location. In Minneapolis, MN for example, there are 537 participating restaurants in the metro area including many local establishments and national chains.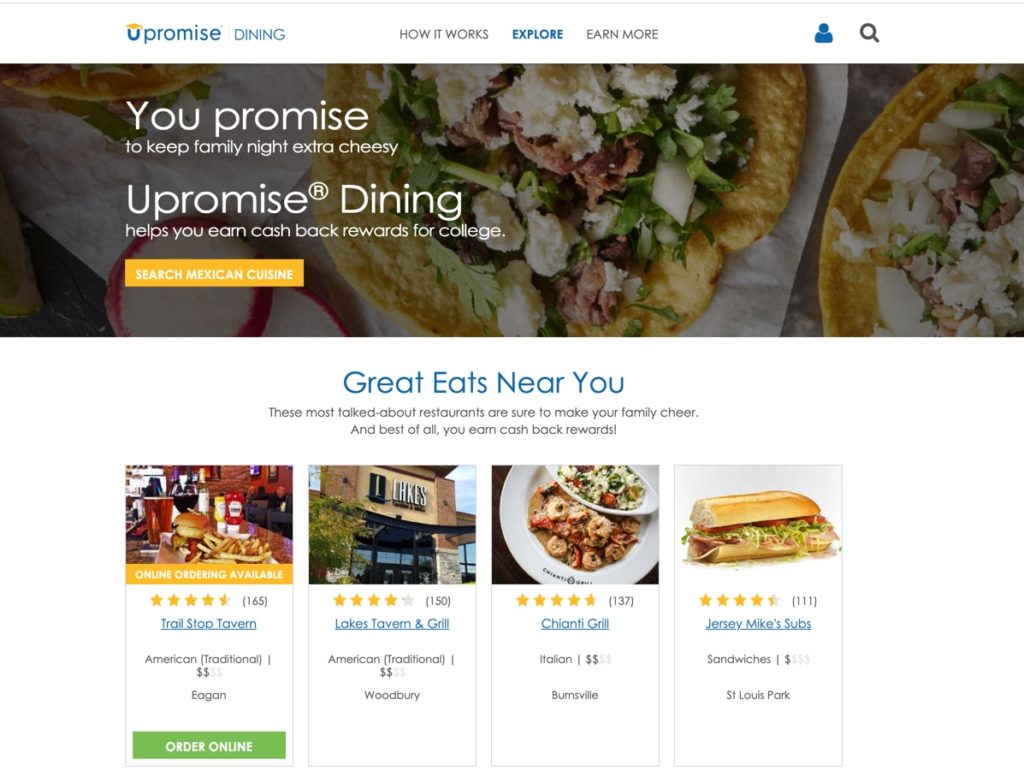 Upromise Grocery
Earn cash back rebates from shopping at select grocery stores online, including Vons, Kroger, Safeway, and Albertsons.
Scan grocery receipts (from most any grocery store chain in the country) and earn cash back. Earn cash just for scanning your receipt, or for the purchase of select items.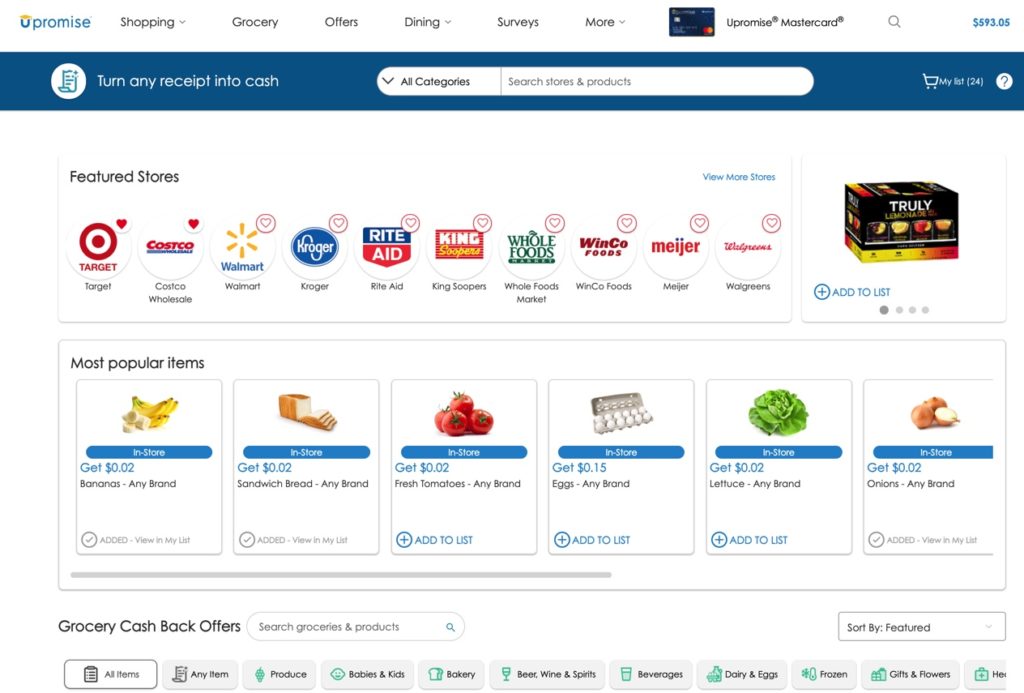 Upromise Offers
Earn cash rewards for trying new apps, services, or products like Gabi, HBO Max, AARP, or Box Tops for Education. Get paid anywhere from 2-cents to $200.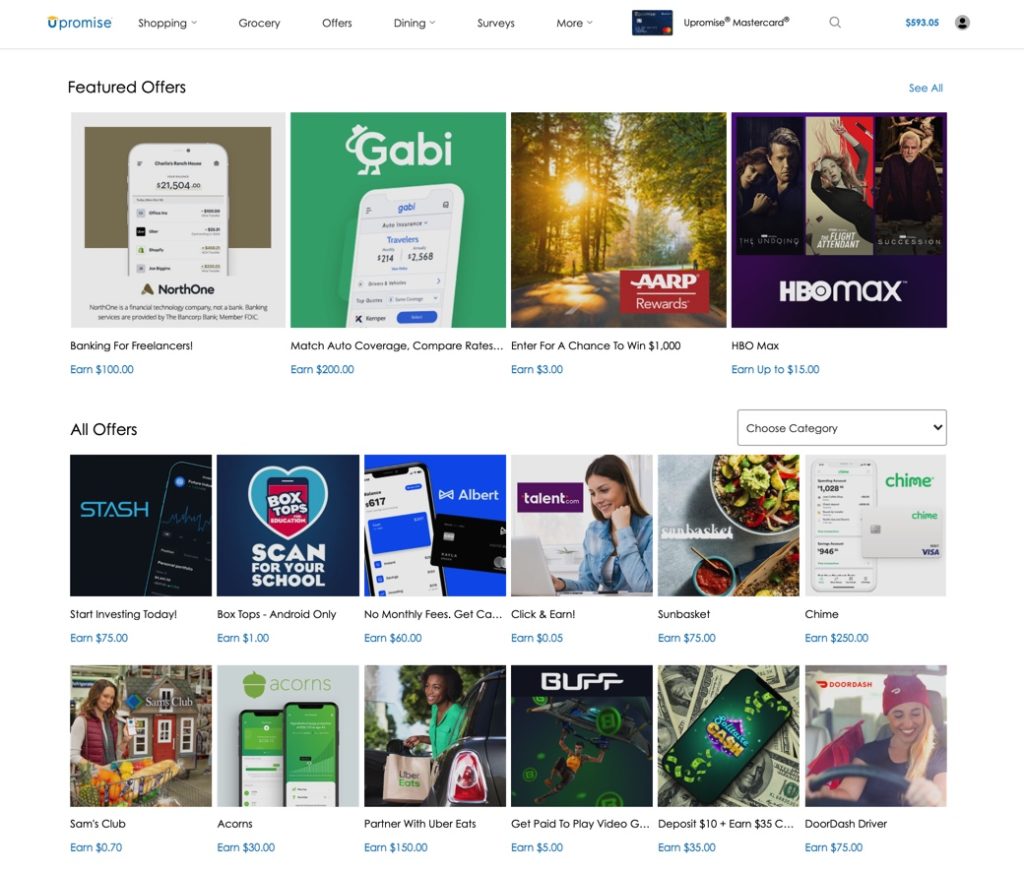 Upromise Surveys
Upromise now offers members the ability to earn cash for college by taking online surveys. There are plenty of survey apps out there, paying you points or cash rewards. I belong to several of them, and cash out my earnings in chunks of $20 gift cards at a time – usually to Target or Amazon. But I love the idea of building a stash that goes straight to my children's college fund. Twenty dollars here and there coming my way gets spent. Twenty dollars here and there, put into a high-yield college savings plan for my kids? The dollars go much further and it just feels a lot more rewarding than buying a ceramic pumpkin or USB cord.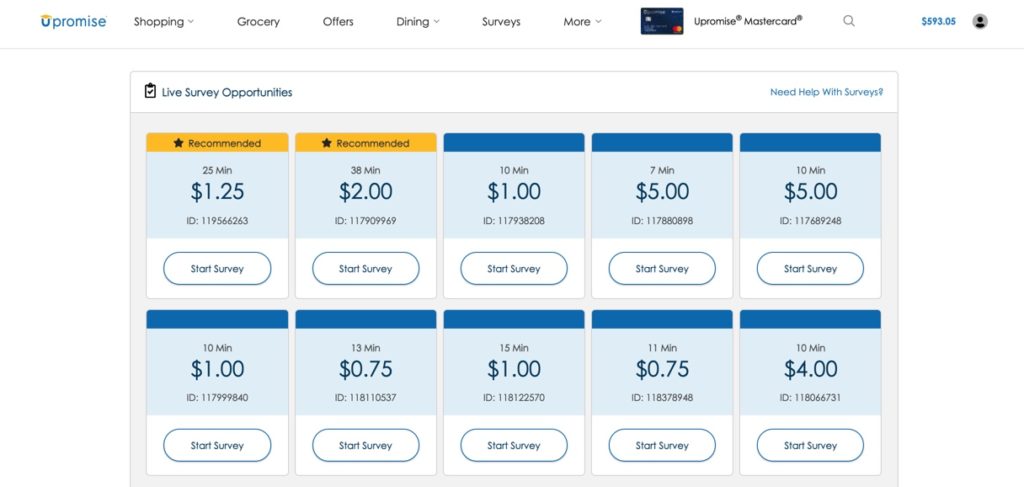 Scholarships
Every month, Upromise awards five (5) scholarships of $529 to current Upromise members. There's no entry fee. Members are entered into a drawing. The more active you are on Upromise (the more Upromise activities you complete), the more entries you have in the drawing, and the greater your odds of winning.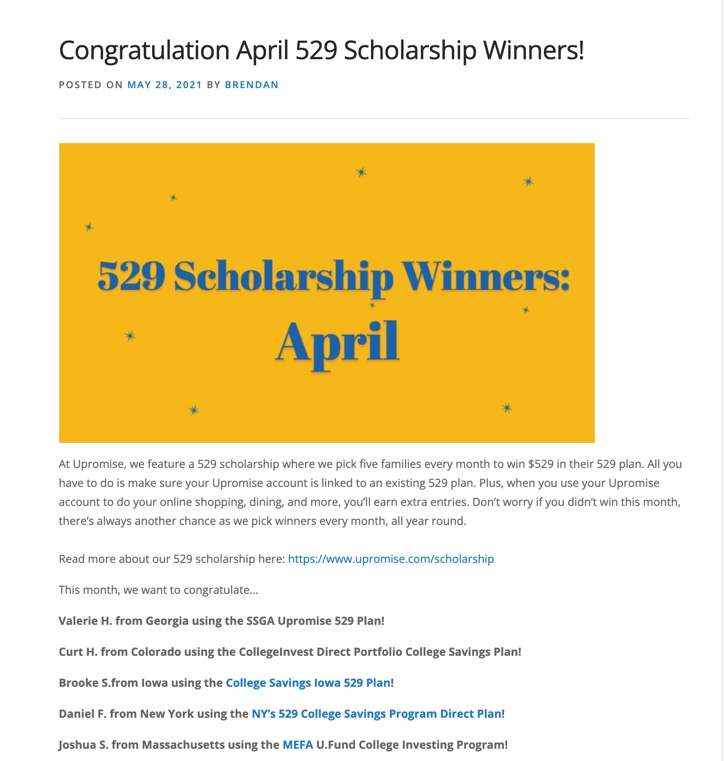 How does Upromise Grocery work?
Upromise Grocery works in two different ways.
Grocery Shopping Online
Earn cash back for groceries shopping at select grocers online.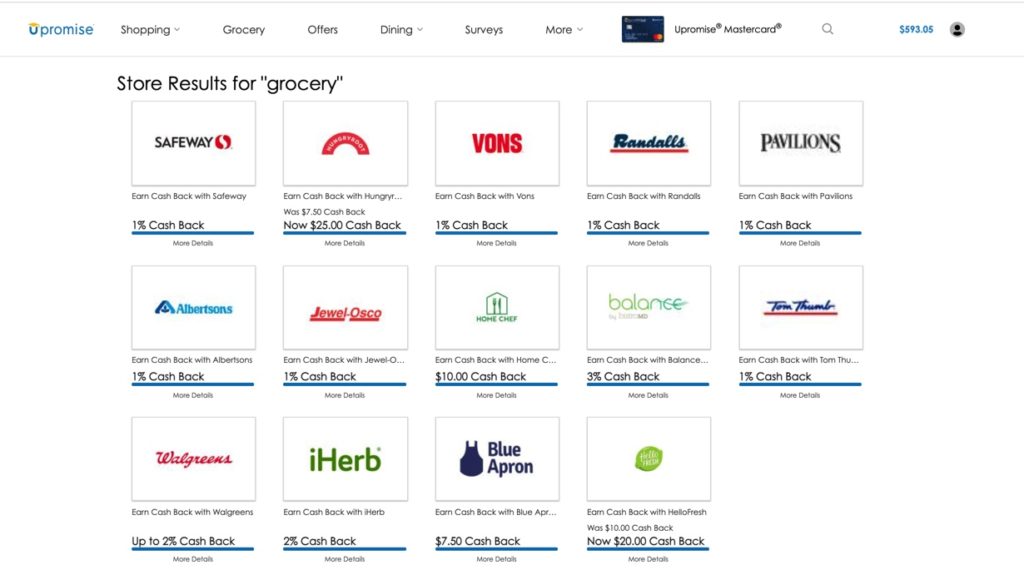 Grocery Shopping – Receipts
Turn any supermarket receipt into cash on Upromise. Earn cash for your receipt from over 250 participating stores, including Food Lion, Shop rite, Walgreens, Walmart, Jewel Osco, Harris Teeter, Kroger, Ralph's, Whole Foods, H-E-B, Winn Dixie, Meijer, Albertsons, Fred Meyer, Costco, Target, Wegman's, Giant, Cub Foods, Circle K, Hy-Vee, and Aldi.
Earn cash back for scanning your receipt and for the purchase of select items.
Earn cash back rebates for purchasing specific brand items (specific size and quantity).
Earn cash back rebates for purchasing any item of any brand or quantity for "Any Item" offers. "Any Item offers are typically for supermarket staples, like milk, bread, eggs, juice, and coffee. At any given time, there are at least a couple dozen "Any Item" offers available.
How do I cash out my Upromise account?
To cash out your Upromise Rewards account, you need to have a linked bank account or 529 college savings account. It's easy to link your account.
Log into Upromise.com.
Go to your "Profile" section.
Select "Add New Account".
You'll be guided through the process with just a few questions. If you can pull up your account information in a separate tab on your Internet browser, the process will go much smoother.
Funds in your Upromise account will automatically be "cashed out" or transferred over to your linked account. If your account has a minimum balance of at least $50, funds will automatically be transferred during the first week of each month. You can check the transfer status of your Upromise rewards at any time.
If you're referring to your former SSGA Upromise 529 plan account (now Future Path 529 Plan), you can request a withdrawal at futurepath529.com, or by calling 1-800-587-7305.
How do you transfer Upromise funds?
Funds in your Upromise account are automatically transferred to your linked college savings or bank account each month. Transfers happen during the first week of each month for Upromise accounts with a balance of at least $50.
Make sure to link your 529 College Savings Plan account or checking or savings bank account to your account. Under your "Profile" settings, select "Add an account" and you'll be guided through the process. It should only take a couple of minutes.
What is Upromise RoundUp?
Upromise RoundUp is a feature offered for its co-branded rewards credit card. You can opt to round up your purchase to a certain dollar amount. Those extra funds will be added to your Upromise account – and then later to your linked 529 college savings account. It helps you "round up" your savings for your child's college.
Final Thoughts on Upromise
There are plenty of shopping apps and cash back rewards sites out there that help you earn a little extra cash. But Upromise helps you earn extra cash back for the best purpose possible: your child's college. The funds automatically go into their college fund – no planning, or effort, or willpower required.
And while I enjoy earning small PayPal cash injections and free Starbucks gift cards on other sites, all those grande macchiatos don't feel as rewarding as using Upromise to pave the way for my kids to go to college.
When they're done with school, unburdened with student loans, I'll certainly be hitting up my kids for all those "free" coffee drinks.
Check out these College Savings: 529 Plan Basics by State
Western 529 Plans
Southwest 529 Plans
Midwest 259 Plans
Northeast 529 Plans
Southeast 529 Plans
Other Plans